TRAIN KRAV MAGA IN ISRAEL
TRAINING CAMPS |PRIVATE BOOKINGS | INSTRUCTOR CERTIFICATION
BOOK A TRIP THAT WILL CHANGE YOUR LIFE
TRAINING CAMPS
November 9-15 , 2019
May 16-22, 2020
Seven days of Krav Maga like you've never experienced. Train with the system's top Masters, immerse into Israel's vibrant culture and breathtaking landscapes, build life-long friendships with practitioners from all around the world, reach your next level of strength, confidence and empowerment.
✓ Professional and well organised operation
✓ Local team, local knowledge - we'll keep you safe and informed
✓ Train with Ron Engelman and his world class instructor team
✓ Learn new Krav Maga techniques in historic locations
✓ Build lifelong friendships with practitioners from around the world
✓ Based out of Tel Aviv and experience modern, vibrant and beautiful Israel
✓ Tour historic Jerusalem, Cesarea, Dead Sea and more
TRAIN WITH RON ENGELMAN AND HIS INSTRUCTOR TEAM
Ron is a Master Sergeant in the IDF, a military Krav Maga instructor and the founder of Krav Maga Defence Institute. Having lead soldiers on the battlefield in the Second Lebanese War and in numerous counter-terror operations in Gaza and the West Bank, Ron knows what it takes to train fighters.
Ron heads a team of Israel's most experienced Krav Maga instructors. Throughout the camp we travel Israel, visiting the gyms and training with some of Israel's world renowned Krav Maga trainers.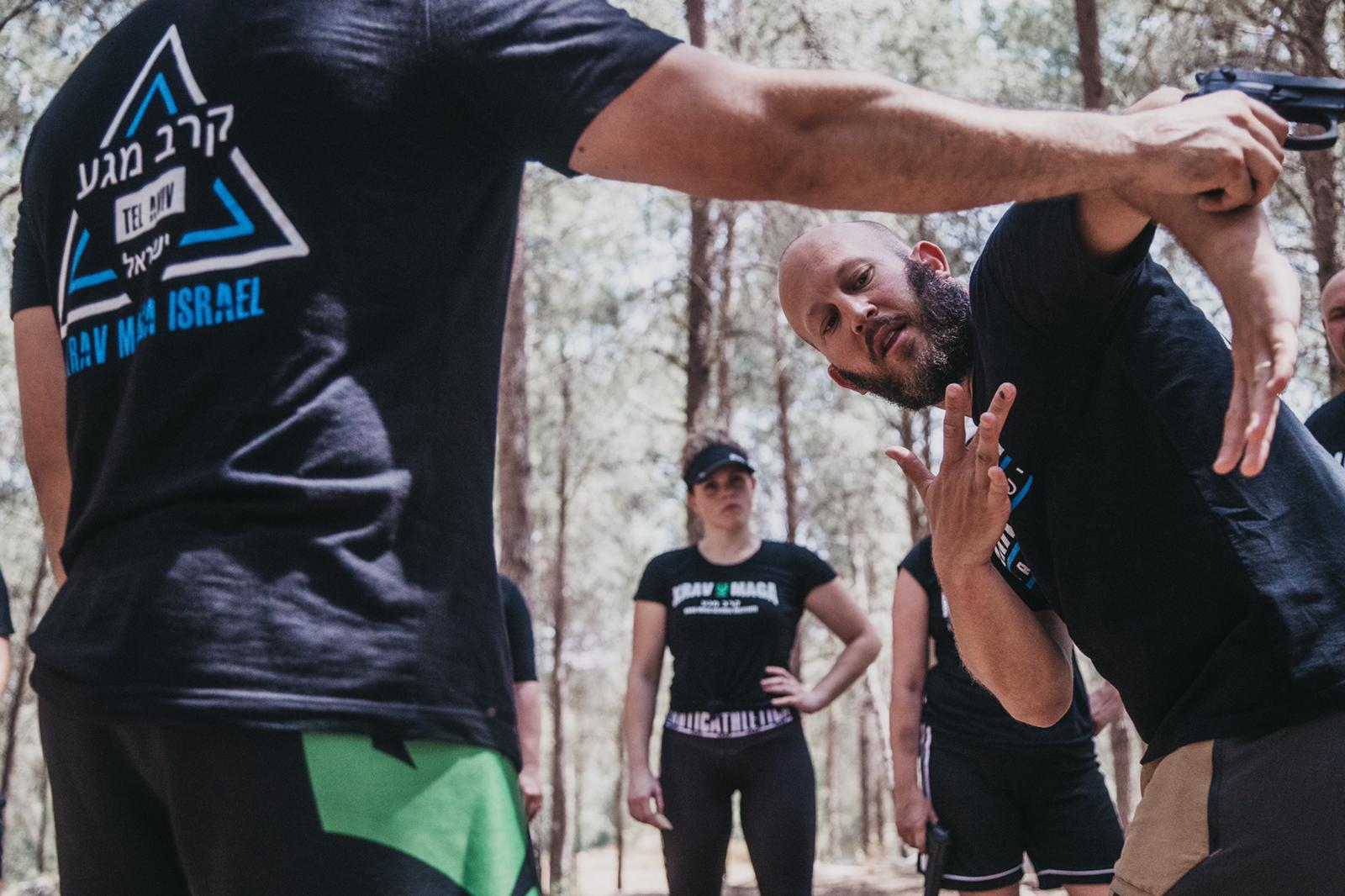 Train one on one or in a small private group with Israel's best. Our trainers custom tailer the training specifically for you based on your level of experience and your desired outcomes.
Training is suitable for all levels from absolute beginners looking for an introduction into Krav Maga and up to veteran Krav Maga instructors who are looking to become leaders in their field.
EMPOWER YOURSELF
In Israel, fighting is not about getting into the ring and proving who's better. It's about survival. Experience Krav Maga where it all began, challenge yourself physically and mentally, learn from Israel's top Krav Maga Masters and counter-terrorism experts. At Krav Maga Israel, we help people create the most powerful versions of themselves by building confidence, strength and belonging.
HEAR ABOUT THEIR EXPERIENCE
"I loved training in different environments, with different instructors and training with people all over the world! My favourite was the final day in Windgate - though it pushed me, it was an incredible feeling and to receive my Green Belt with Distinction at the end. Just topped the experience for me! I came back from this trip stronger and fitter!"
- Constance (Australia)
"What I enjoyed the most was the philosophy of the camp: bring something on Krav Maga you wouldn't be able to get outside of Israel. All training sessions were extremely relevant, interesting and full of fun. It was just the right level. I got to practice the core again and perfect my basic technics, at the same time and learned a lot of great things with different instructors, especially on the grabbing and wrestling side."
- Greg (France)
"The camp had a great quality of tuition, range of instructors, varied training locations, camaraderie of participants, excellent tour guide, food, Israeli beer. There was a good structure in terms of gradually increasing the physicality of training. it was good to learn new techniques, and it always amazes me that no matter how many times you are taught a technique, there is always something extra you pick up."
- James (Australia)
"I have been pushed and been challenged not only physically but also mentally, and for that, I'm deeply in debt to the Krav Maga Israel community. I did learn some new techniques, but more importantly, the Camp reinforced my self-confidence as a woman. What I have learnt will keep me focused and grounded as I continue my training."
- Elena (Italy)
EXPERIENCE TEL AVIV LIKE A LOCAL
Tel Aviv is a modern, vibrant and cosmopolitan city stretching across 14km of white sandy beaches. Discover why Tel Aviv is ranked in the top 10 travel destinations by Lonely Planet, National Geographic and Tripadvisor. The night life never stops, the food is amazing and the people are friendly and welcoming.
One hour drive from Jerusalem, two hours from the Dead Sea, Tel Aviv is the perfect base to discover Israel. Explore one of the world's top travel destinations with likeminded people as you travel Israel with your training partners or go at it alone with insider tips and local secrets.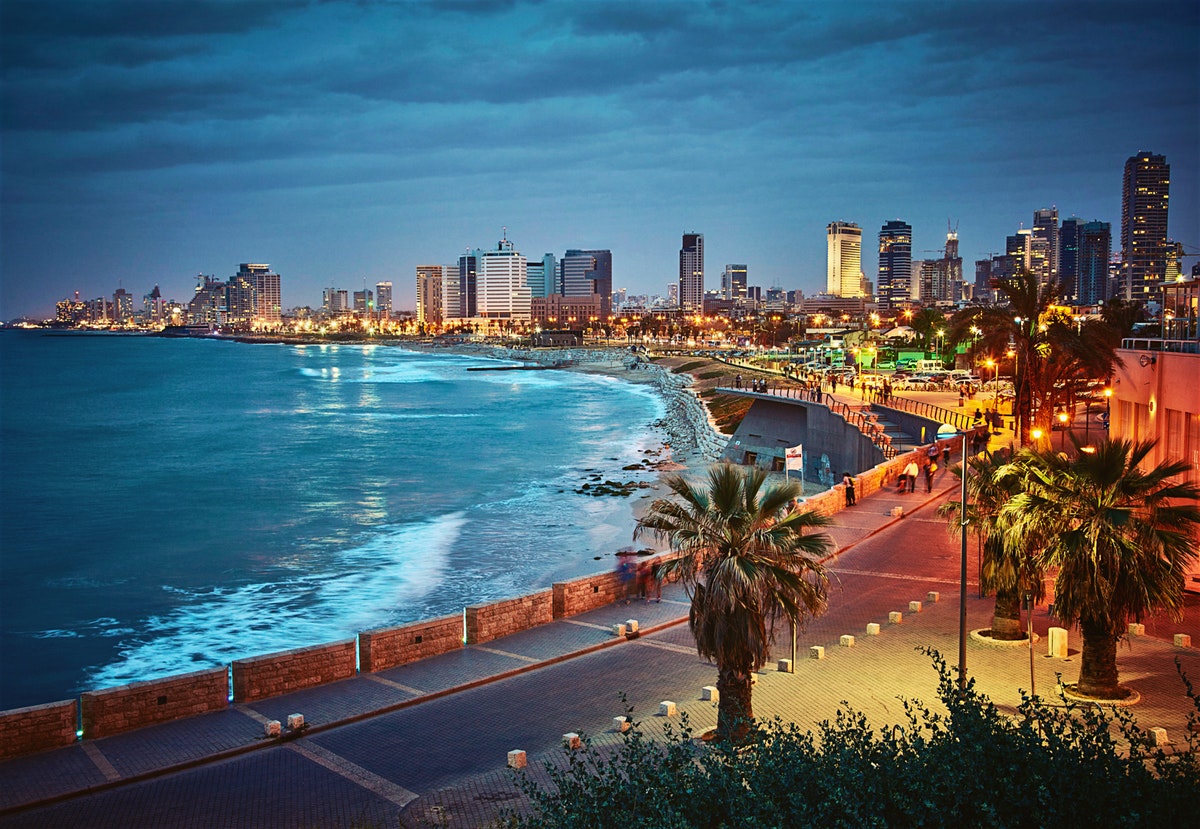 WATCH THE CAMP FULL VIDEO